FAQs
How many bottles should I order?
The most popular order for new customers is the 3 bottle package, and that's what I recommend to start with. However, because we have many repeat customers, we offer the 5 bottle package so you can take advantage of even deeper discounts.
How long does a bottle last and how do I use ProstaGenix?
Each bottle is a full 30-day supply. Simply take three capsules every day. You can take them any time of day that is convenient for you. You can take them on an empty stomach or on a full stomach, it makes no difference as the powerful formula works. It is easily digested whether you have an empty or fun stomach.
What are the ingredients in ProstaGenix?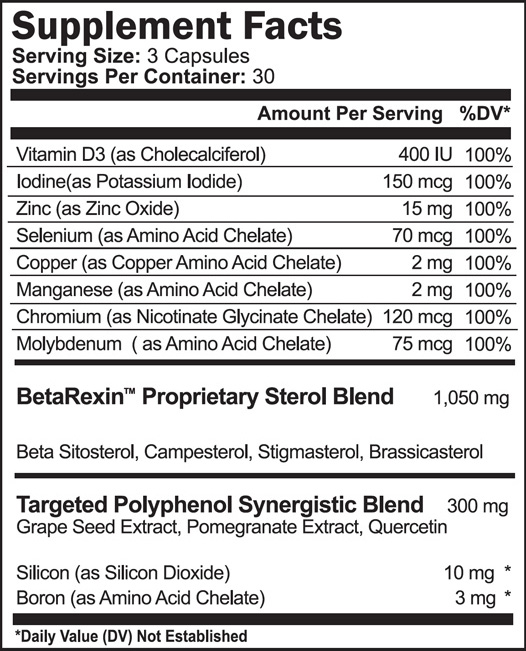 How safe is ProstaGenix?
ProstaGenix is completely safe. It contains only 100% safe and natural ingredients. The formula is tested for quality and purity at an independent, 3rd-party laboratory.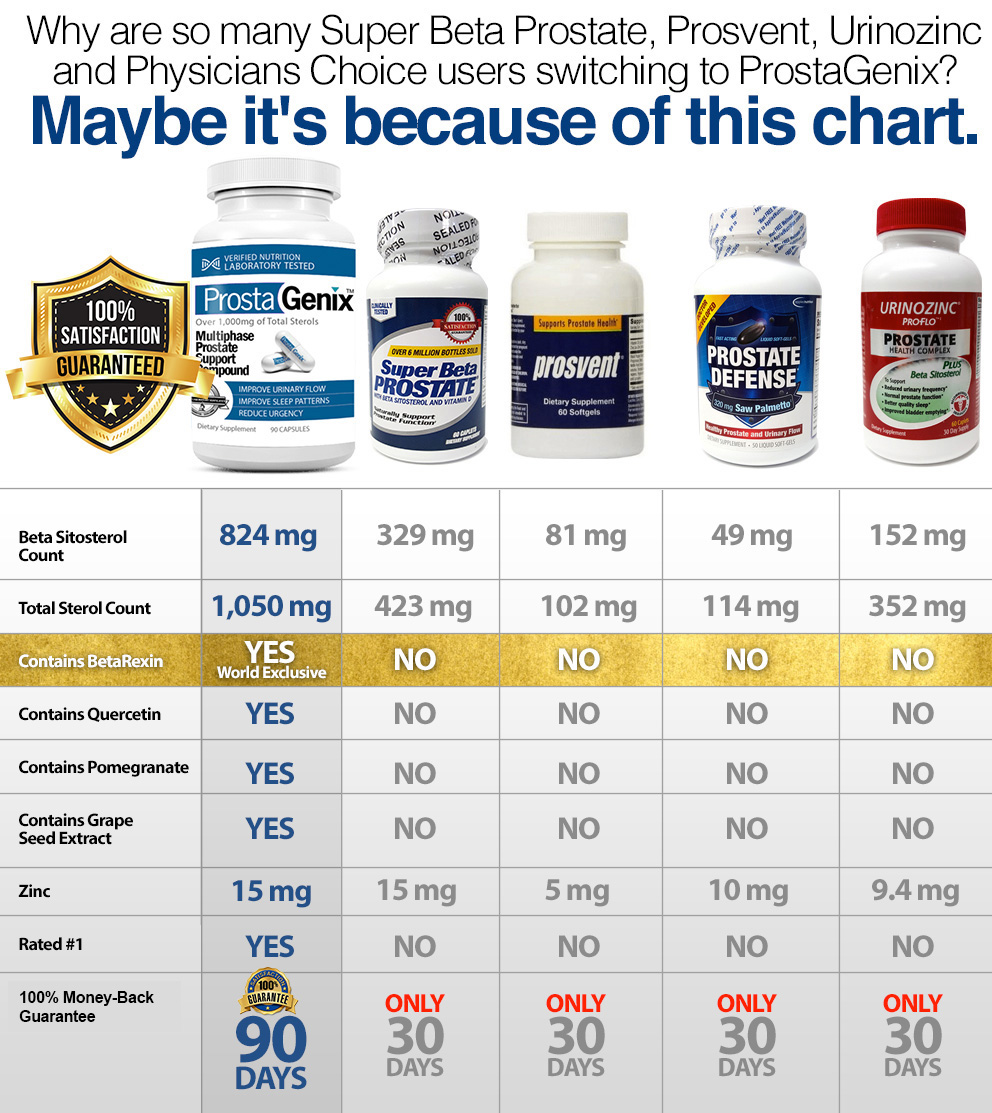 What if it doesn't work for me? Is there a guarantee?
We know that individual bodies can react differently to the very same compounds. Even though the science and our customer experience shows that ProstaGenix can benefit most men, we realize that results can vary. So, if you're unsatisfied with this product for any reason whatsoever after a full 90 days of use, we will return your money 100%, hassle-free and courteously . . . . guaranteed.
When can I expect results?
Most men report feeling a distinctive and noticeable change in the first 10 days of use. However, the most dramatic results were reported after consistent use over the course of 3-4 week. Pleas use as directed.