One of America's Leading Urologists Strongly Recommends ProstaGenix to All Men!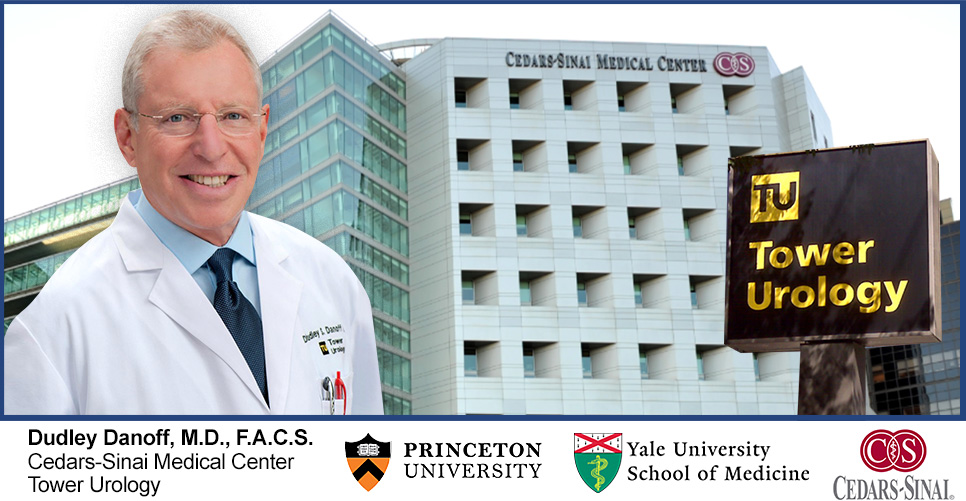 Many urologists recommend ProstaGenix. We have numerous doctors as customers as well. The medical community has embraced ProstaGenix. However, no urologist is more prominent than Dr. Dudley Danoff. He is widely considered one of the top five urologists in America! He is a Diplomate of the American Board of Urology. Think of that like being named All-Pro or to the All-Star team.
He has been written about in numerous publications from Huffington Post, Hollywood Reporter, Marie Claire, Cosmopolitan and a host of other consumer publications and medical journals. He is referred to as the "urologist to-the-stars" because of his many famous patients who have publicly praised him - from Johnny Mathis to Bill Maher to world-famous chef Wolfgang Puck and many other big name celebrities. The TV show "The Doctors" has Dr. Danoff on frequently when the topic is urology.
Dr. Danoff has evaluated prostate supplements for many years and has never recommend any natural product to his patients. That all changed, however, when he saw firsthand the results that ProstaGenix is delivering to men all over the world. Now Dr. Danoff enthusiastically recommends ProstaGenix to all men with prostate health concerns.
Here is a brief overview of Dr. Danoff's career.
Dudley S. Danoff, MD, FACS, is a Diplomate of the American Board of Urology and Fellow of the American College of Surgeons. He graduated from Princeton University summa cum laude, Phi Beta Kappa, and from the Yale University School of Medicine. Dr. Danoff completed his urologic training and fellowship at Columbia University Presbyterian Medical Center. He served as a major in the U.S. Air Force, after which he joined the Clinical Faculty at the UCLA School of Medicine. He is currently the attending urologic surgeon and founder/president of the Cedars-Sinai Medical Center Tower Urology Group. He has seen over 200,000 men in his amazing career. He is the author of two top selling books on men's health, and is a frequent expert guest on TV and radio shows.

Say Goodbye To Your Nagging Prostate Issues With ProstaGenix
Now you can say goodbye to your nagging prostate problems and start living like a real man again thanks to ProstaGenix! Men all over the world are raving about the life-changing benefits this all natural super formula delivers. ProstaGenix is an extremely powerful all-natural supplement formulated with a proprietary form of beta-sitosterol called BetaRexin.
This key ingredient has been proven in published clinical trials to be the most effective, and potent ingredient for improving prostate health. No other product has this incredibly effective compound as we have the exclusive worldwide rights to this one of a kind ingredient, so no other product can deliver the results you will get with ProstaGenix.
Finally, a safe, natural, pill that helps you reduce nighttime urination and reduce urgency, improve bladder emptying and a whole lot more ... including putting the spark back into romance. Click here to learn more about ProstaGenix.