When Will You Have

Your... ProstaGenix

Magic

Moment?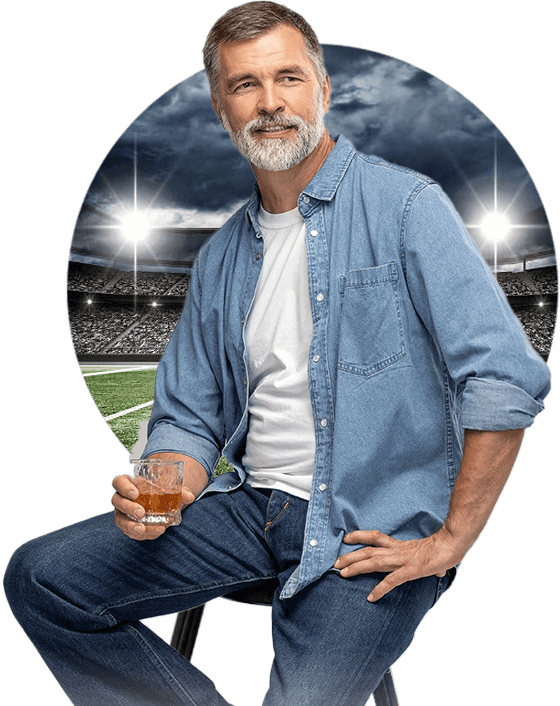 There are a number of great things that happen when you start taking ProstaGenix. You'll stop getting up at night to go, your stream will become powerful again, you'll stop the straining, dribbling and leaking, and because your prostate is shrinking and getting healthier, your sex life will get the green light again - your sexual health will come back. You are just going to feel so much better - all the time.
And there's one more thing you'll notice. I can't say when it will happen. It may be in the first couple of weeks, or maybe a couple of months down the road, but it will happen. I guarantee it. It's what our customers call...
The "Magic Moment"
It's magic because you'll suddenly realize you're not the same guy. You will feel different. You'll notice changes in your life like sleeping through the night and during the day, your stream will be much stronger, but you won't believe it. At the moment this happens you ... suddenly find yourself awed by the changes. You'll stop what you are doing. Feel a weight lift from your shoulders. And smile.
Why? Two reasons: First, any doubts or skepticism you had about ProstaGenix disappear. And second, you see an incredibly bright future free of prostate troubles ahead of you.
You no longer have to look for a bathroom all the time... you are no longer standing at a urinal forever trying to get a stream going … and you are finally sleeping through the night without a care in the world, like you did back in your prime.
When the "Magic Moment" happens, it won't be the first time when you'll notice your prostate feeling better...
It's the first time you WON'T notice your prostate at all, and as one fellow told me, he just sat in his driveway for 20 minutes because it dawned on him how much his life had changed.
When you're not worrying about a problem that's been chronically nagging you, your mind is freed up to think about other things... and experience life in a way that had been eluding you ... for who knows how long.
Then you realize ... that's the way you are supposed to feel all along!
And you're feeling great, zipping around, doing the stuff you like to do and knowing ... that you will always feel this way ... no more being chained to prostate problems and living in misery. It really is a "Magic Moment."
It's a feeling you can't put a price on. Our health is our most precious asset - without it, we can't fully enjoy anything else.
Isn't it time you said goodbye to your aging prostate, just like so many other men who were once just like you … and start living out your Golden Years like a Champ and not having to worry about your prostate dictating your every move. Click on the link below - and give ProstaGenix a try. With this risk-free offer, you have nothing to lose. I really hope you take action and join all the other men from all walks of life, all over the world that are waking up every day feeling fantastic because they said YES to ProstaGenix and it changed the course of their life.
So click on the order button to try ProstaGenix for yourself right now ... and again, I

guarantee

you'll be satisfied, or you don't pay - it's that simple.