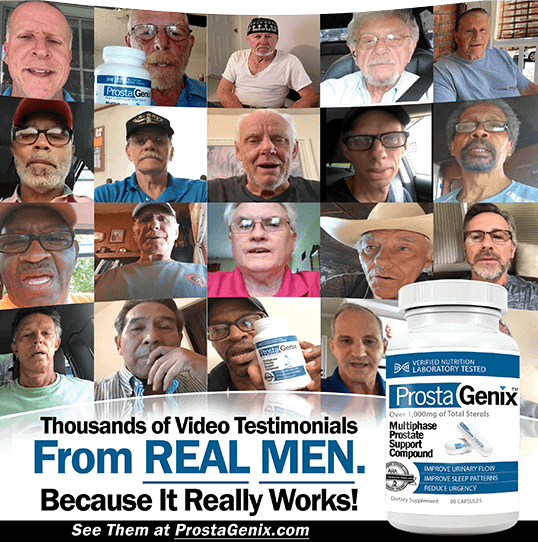 Did you know that Super Beta Prostate pays actors to lie in their TV ads and pretend to be customers and make up success stories. Prosvent lied too. Their testimonials are 100% fake. Prostate MD – uses paid actors also. They are all lying to you. But not ProstaGenix. We would never do that. We are the real deal. We have real customers that are not "camera type guys" that are so thrilled with the results after failure with other products, that they want you to know ProstaGenix is the REAL DEAL. Just watch three or four of them, and you'll know these guys aren't fake. They are real customers - not actors. So the videos are gold. Pure gold, because it shows you what thousands – literally thousands of men all saying the same thing – ProstaGenix is the smart choice for their prostate health.

Click Here to Watch The Video Tetsimonials
2
ConsumerLab.com Jaw Dropping Lab Test Score:
For 22 years, ConsumerLab.com has been the most respected and prestigious consumer testing organization in the world. They secretly test dietary supplements in over 250 categories. They just did their first review of prostate supplements in five years. And we finished with the highest lab test score for Beta-Sitosterol. Almost 3 times higher than the next closest product.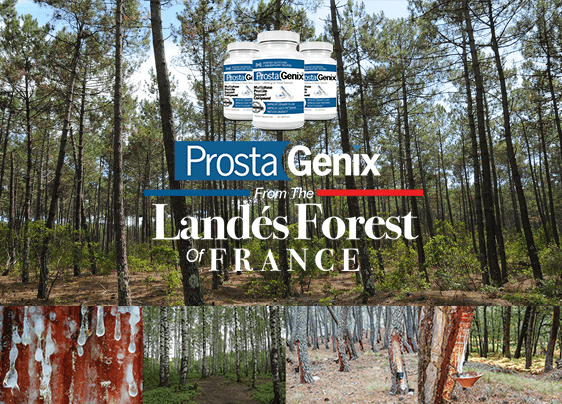 The reason we win awards. The reason only we have thousands of real testimonials, the reason ProstaGenix has America's top-rated urologist calling it the "single best product he has seen in 40 years" is because of our proprietary blend of Beta-Sitosterol from the Landes, Forest in France. No other company has it. No one can reverse engineer it. It all start's here, and this is why we will always be number one. You are on the one-yard line – just grab some bottles, and you will be happy... or you don't pay a penny.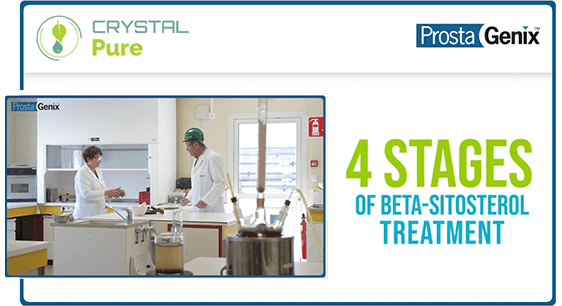 4
Crystal Pure Technology:
This exclusive patented process developed in France, guarantees we have the most potent and purified Beta-Sitosterol in the world. That's why we win awards. That's why no one else can compete, and that's why you will be extremely happy when you start using ProstaGenix.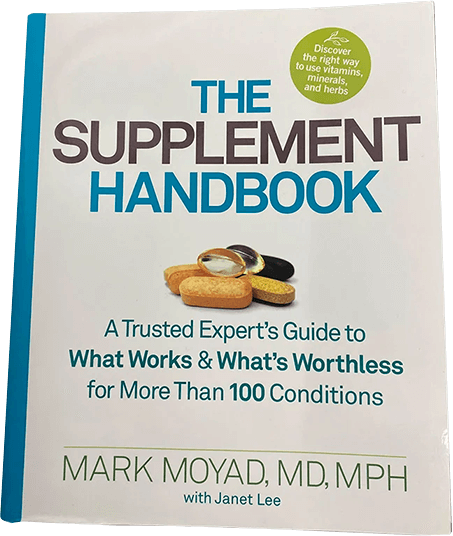 Dr. Mark Moyad is considered the number one expert in America on dietary supplements. His credentials are impeccable. Prevention magazine called him the world's leading medical expert on dietary supplements. He is the Jenkins/Pokempner Director of Preventative and Alternative Medicine at the University of Michigan Medical Center-Department of Urology. He has written several fantastic books, most notably - The Supplement Handbook: A Trusted Expert's Guide to What Works & What's Worthless for More Than 100 Conditions. In this 502 page book he talks about supplements for helping your prostate. Not surprisingly, he states that the number one natural compound for helping your prostate is of course Beta-Sitosterol. And he specifically states that high doses of Beta-sitosterol are exactly what men need. This is the secret that makes ProstaGenix, the number one rated product, so effective.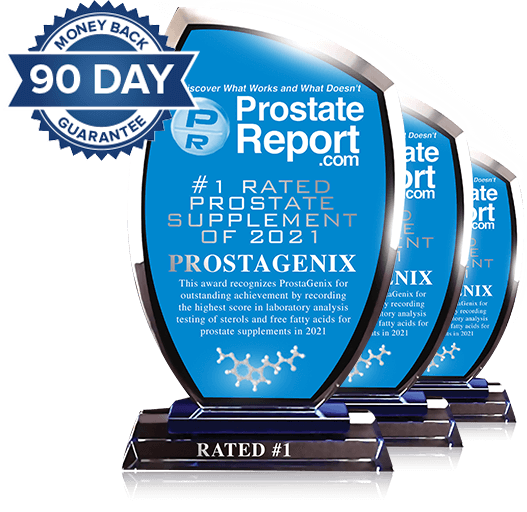 6
100% MONEY-BACK Guarantee:
Because ProstaGenix is so truly amazing, we offer it with an equally amazing guarantee. This is a guarantee that is only possible to make if … you are 100% certain … our product works. Now, here is the way our guarantee works: Place your order now, take the pills as directed … and … if you are not absolutely thrilled with the results, simply return the empty bottles to us up to 90 days from the time you get the bottles at your house … 90 full days … even if the bottles are totally empty, and we will cheerfully refund 100% of your money including your shipping and handling – no questions asked. It is just that simple. We can't think of a more fair deal than this.